Toblerone spark outrage as it has a change of shape
---
US-based Mondelez International, makers of Toblerone, have announced they have changed the design of their iconic triangle shaped chocolate to "reduce the weight" of their 400g and 170g bars.
A statement read that the company was left with two choices: Increase the price of the product, or to change the appearance of the bars. Obviously, they went with the latter. This change in appearance has resulted in the considered monstrosity shown below.
The new look to Toblerone…
The old 400g bars now weight 360g where the old 170g bars now weigh 150g. Not much of a loss on paper, but with the same packaging still remaining the difference is very noticeable once opened.
Customers haven't reacted too well.
"Oh no! What's next?" – Twitter
However, some have done their best to stay calm and make light of the situation. Afterall we're stuck with it now…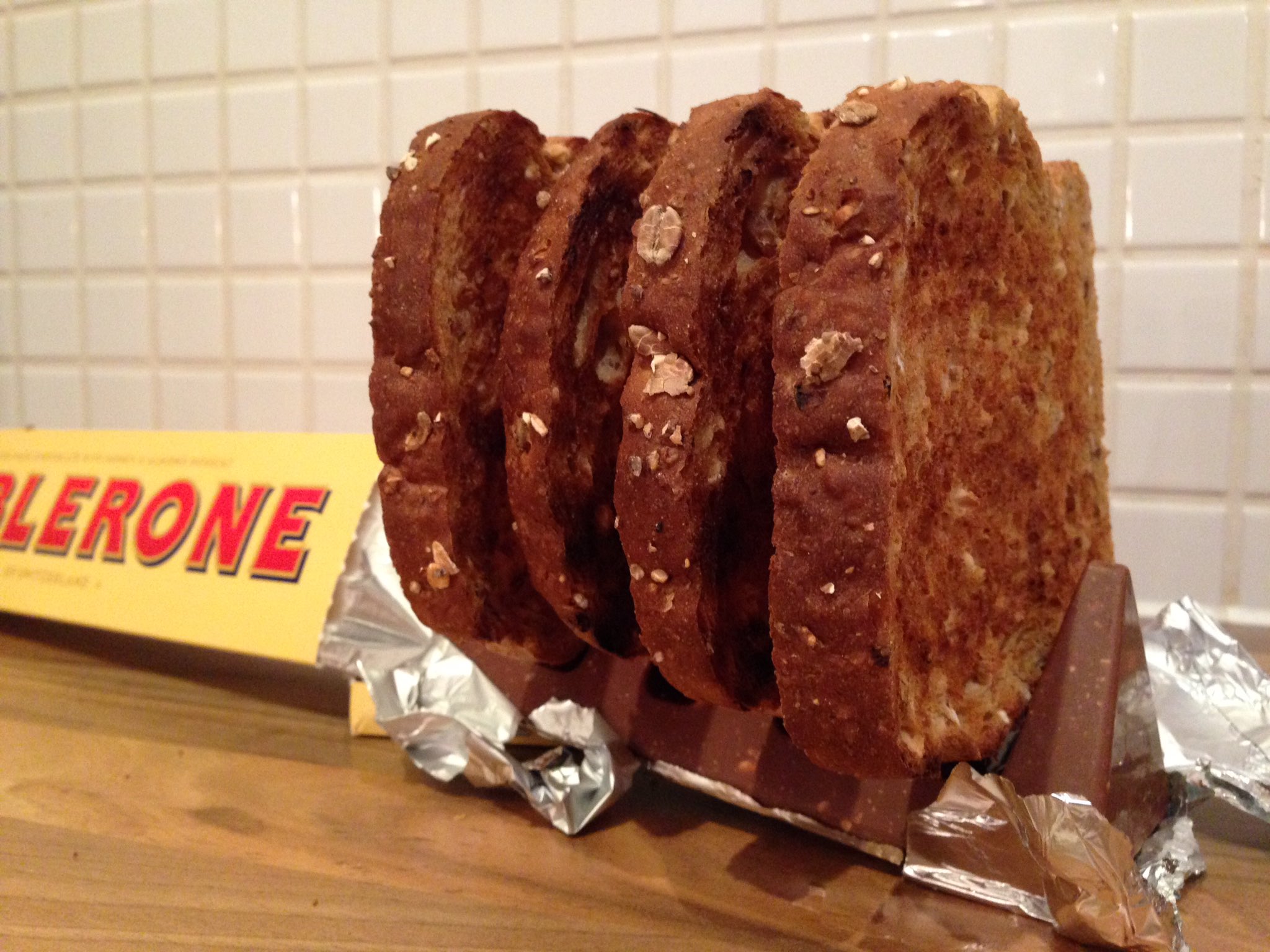 "OK –  I've put it to the test. The new Toblerone looks underwhelming at best BUT it makes the perfect toast rack…" – Twitter 
Some argue they should have shortened the bar but kept the same look. Personally, I don't think that would even matter since you're still getting less chocolate anyway.
Source: Thatscoop
---
---